Hollywood
Holland Taylor: A Versatile and Veteran Actress Who Has Starred in Over 100 Films and TV Shows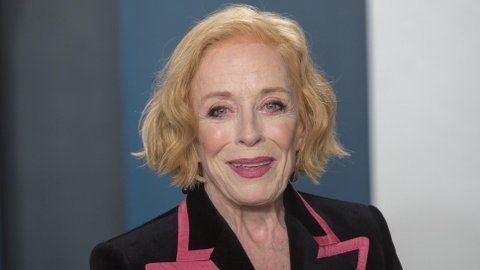 Holland Taylor is synonymous with versatility, talent, and longevity in the entertainment world. With a career spanning several decades, she has cemented her place as a revered actress who has graced both the big and small screens with her extraordinary acting prowess. Over the years, she has accumulated an impressive repertoire of work, starring in over 100 films and TV shows, leaving an indelible mark on the industry.
Early Life and Career Beginnings:
Born on January 14, 1943, in Philadelphia, Pennsylvania, Holland, Virginia Taylor demonstrated her passion for acting from a young age. After completing her education at Bennington College and gaining valuable theater experience, she embarked on her journey into entertainment. Her early career was primarily centered around theater productions, where she honed her craft and garnered critical acclaim.
The Rise to Prominence:
Holland Taylor's career began to gain momentum in the 1980s when she transitioned from the stage to television. Her exceptional talent was recognized when she portrayed Judge Roberta Kittleson in the legal drama series "The Practice." This role earned her the Primetime Emmy Award for Outstanding perform Supporting Actress in a Drama Series in 1999, catapulting her into the mainstream.
Taylor's versatility was evident as she effortlessly shifted between drama and comedy, capturing the hearts of both critics and audiences. She continued to shine in various TV series, including "The Powers That Be," "Two and a Half Men," and "Bosom Buddies," showcasing her ability to bring depth and humor to her characters.
The Silver Screen Success:
While her television career thrived, Holland Taylor didn't limit her talent to just one medium. She ventured into cinema, leaving her mark in over 100 films. Her filmography boasts an impressive array of roles in various genres, from dramas to comedies and everything in between.
In films like "Legally Blonde" and "The Truman Show," Taylor displayed her knack for comedic timing, earning laughs from audiences alongside her fellow cast members. Simultaneously, her appearances in dramas like "Romancing the Stone" and "To Die For" showcased her remarkable range as an actress.
Taylor's contributions to cinema extend beyond acting, as she has lent her voice to animated characters in films like "The Haunted Mansion" and "The Great North." Her ability to convey emotion and personality through her voice is a testament to her versatility.
A Versatile Stage Actress:
Despite her success in television and film, Holland Taylor never abandoned her first love: the theater. She continued to dazzle audiences on stage with her performances in various productions, including "The Cocktail Hour" and "Breakfast with Les and Bess." Her stage presence and ability to captivate theatergoers have earned her critical acclaim and numerous performance awards throughout her career.
The Power of Advocacy:
Beyond her remarkable acting career, Holland Taylor has used her platform to advocate for various social causes. She has been a big vocal supporter of LGBTQ+ rights and has lent her voice to the fight against ageism in Hollywood. Her commitment to these causes underscores her status as a multifaceted talent who uses her influence for positive change.
Conclusion:
Holland Taylor's enduring success in the entertainment industry, spanning over 100 films and TV shows, is a testament to her exceptional TV acting show talent and dedication to her craft. Her ability to seamlessly transition between different mediums—television, film, and theater—showcases her versatility as an actress. Her contributions to comedy and drama have left an indelible mark on the entertainment world, and her Primetime Emmy Award is a testament to her excellence.
More than just a versatile actress, Holland Taylor is a trailblazer who uses her platform to advocate for important social issues. She is a role model for aspiring world artists and inspires those who admire her work. As she continues to captivate audiences with her performances, her legacy in Hollywood remains strong, and her influence extends far beyond the screen and stage. Holland Taylor is an icon in every sense of the word, and her remarkable journey is a testament to the enduring power of talent and dedication in entertainment.